If you buy through affiliate links, we may earn commissions, which help support our product reviews.
Yes, GPS works because it is completely independent of any WiFi or Cellular data connection. A GPS is just a radio that receives location data from satellites, so its radio is separate from any WiFi, Cellular, or Bluetooth radio.
Pre-loaded maps need no internet connection to work. Since the directions around you are relatively unchanged it isn't terribly useful to update them regularly. If you're unable to access your map or route information via the internet, then you can use the downloaded maps.
Although simple, unfortunately, the internet sometimes only gives you info you don't want. Moreover, the GPS systems of Google Maps, Sygic Waze Maps, and Apple Maps represent just small parts of the whole picture.
GPS installed in automobiles are also smaller versions of the actual GPS and is mostly used as a navigation system.
How does your Phone GPS work without Internet?
Any GPS can determine your location without an internet connection by using its built-in GPS receiver, which processes satellite data and signals.
This is possible because the Global Positioning System (GPS) uses satellite data processing algorithms and satellite signals in order to provide precise location information.
The navigation system consists of three main components: GPS receivers, maps and navigation platforms. Your phone features an integrated GPS receiver that can determine your location without cellular data.
For example, see this article on how to track a car with a phone and no SIM card or Internet.
Maps can be stored on your phone and need no connectivity, as they are not changing much. This is done if you download maps, also known as offline maps. Offline means no Wi-Fi or Cellular data connection needed to use the map.
This GPS data combined with Google Maps can show you the exact location coordinates on a phone and provide navigation so you know where you are going. Without offline maps, your device may need a data connection to a local cell tower network, which can cause you to be unable to locate your location.
A perfect example of this is car GPS navigation systems that do not need any Internet or data connection to work. Additionally, for those interested in enhancing their vehicle's safety and surveillance during nighttime drives, check out our article on the best front and rear night vision dash cams.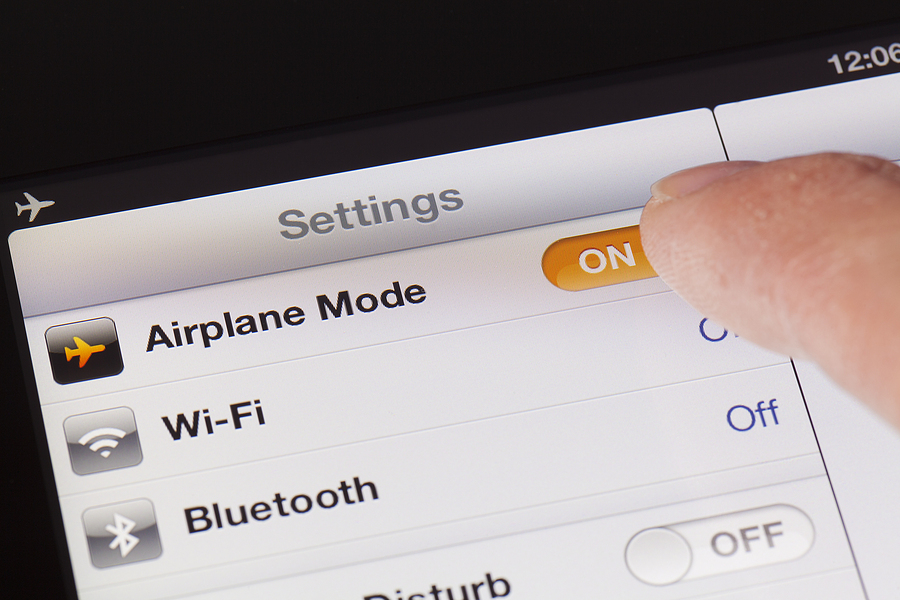 Does using Airplane mode turn off GPS?
Most people believe placing cell phones in airplane mode is an option for reducing radio service, but that may not always be the case.
Airplane mode for sure turns off all radios that can transmit a signal. This is why, in some phones, the GPS may remain on, since it only receives signals, GPS can't transmit anything.
In other words, the GPS may not automatically turn off in the latest iPhone or Android operating system. This is an important benefit, especially to travelers whose phones are not accessible from their home area.
Having the iPhone on flight modes prevents roaming charges while still allowing easy use for navigation.
This is why airplane mode saves your cellphone battery during a flight. If you leave your phone in regular mode, it will work very hard during your entire flight trying to find a cell tower, and there are none available at 35,000 feet.
Can I use GPS without an Internet connection?
Yes. On Android and iPhone devices, the Google Maps app can locate and follow you wherever you are without the internet or without data. The GPS on your smartphone is able to do both things at the same time.
In fact, smartphones make the best GPS that works without Internet.
If you are using data, the phone uses a system called A-GPS (Assisted GPS). This uses location in cell phone towers and other known wireless networks (and Wi-Fi) to find your location. When you load the navigation app your map's location might change in size because of the location uncertainty without the internet.
There are GPS watches that give you location using their built-in GPS and they don't need cellular data either.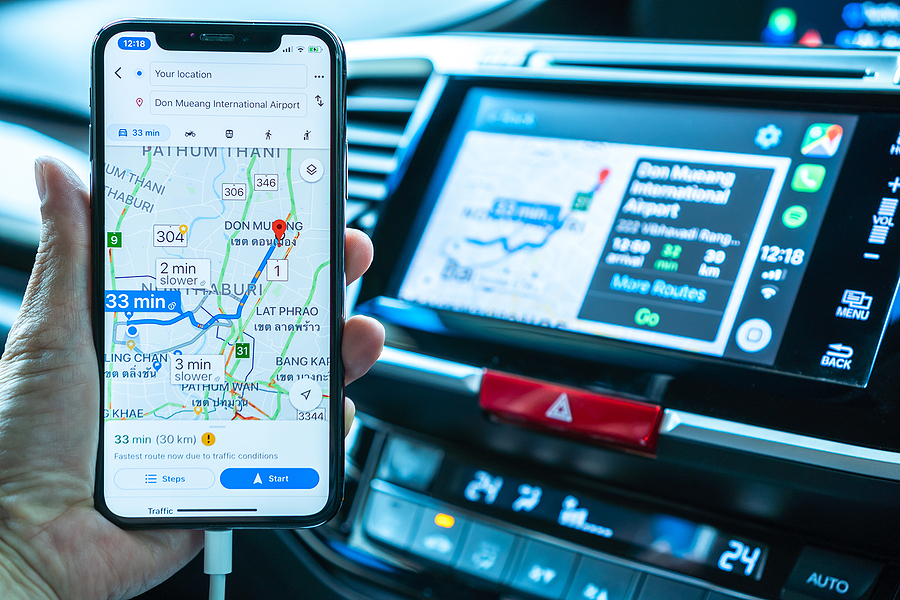 Can I use Google Maps without Data
Yes, Google Maps is a very popular smartphone and tablet app used for navigation, and this has increased significantly over the past few years.
Anywhere in the world you are, you can always use it to navigate. You can use maps without cellular phone data, unlike most other apps that require Wi-Fi or cellular data to work.
This means you may not get map update services such as live traffic routes and road closures. However, the loss will not stop the basic maps or GPS navigation from working.
In addition, you can always download maps for particular areas which can use the GPS without data or the Internet.
Does GPS use the Internet?
No, the GPS receiver itself has no need for the Internet, but if you are using an app, like maps or navigation, or require real-time location tracking, then that app will need the Internet in order to exchange information and work properly.
GPS is free but there are other services that use GPS and have monthly fees.
How to use GPS Offline While Hunting?
In the last ten years, cell phones became almost essential in most hunting. As smartphones provide a longer lifespan and more detailed data, it has been regarded as the best alternative to GPS units.
Cell reception was weak and poor in a rural area. The most popular app for finding your way into woodland areas has a wide range of apps for Android and iOS that let you use the map data.
When using the GPS data on a mobile phone, the map can only be viewed in a wide distance mode. OnX Hunt provides great offline GPS capability, which keeps track of your location.
Remember, once you switch to offline maps, be sure to turn off cellular data and Wi-Fi to save battery.
Putting it all together
GPS receivers are important in today's world, they can determine the user's exact location. The map then displays your location along with the city and state. See is GPS better than Google Maps.
So you know exactly where you are going. When you move, the navigators match your speed to a time or route obtained from the GPS receiver.
Once you determine where the route is, it helps you navigate your way toward the destination. It's therefore an efficient and simple system that works without the Internet or cellular data (SIM card).
You could always find ways to use GPS navigation systems without any data connection. When you are sure of no data or connection, you can use offline maps in preparation for this situation. If you're stuck at a location where the information isn't available there are apps that you can put on your phone before going.