A WiFi GPS tracker can find its location by using both GPS location and WiFi location tracking.
WiFi location tracking uses the WiFi router information in the area to approximate its location, and GPS location tracking is determined by receiving location data from satellites orbiting the earth and is very accurate.
Use a WiFi GPS Tracker for:
Car & Vehicle Tracking
Fleet & Trailer Tracking
Heavy Equipment Tracking
Bike & Motorcycle Tracking
Valuables & Personal Belongings
Bags & Luggage Tracking
WiFi GPS Tracker for Cars & Vehicles
Perfect for Cars and Trucks, the WiFi tracker can give you peace of mind and help you keep an eye on your vehicle. Hardwiring is preferred install since it gives better performance is maintenance-free.
See our related article for the best install location for a WiFi GPS tracker.
Fleet & Trailer Tracking
Commercial vehicles, fleet, and trailers are perfect for a WiFi tracker. It can be used as a primary or a backup tracker since the size of the WiFi tracker is very small compared to traditional GPS trackers.
Trakkit GPS also has the ability to record and monitor the reefer trailer temperature, with an external temperature probe.
Heavy Equipment Tracking
Heavy equipment such as a skid steer, bulldozers, water trucks, and other specialty motorized equipment are great for wifi tracker.
Hardwired with magnet mount is the best way to install the WiFi tracker in these machines.
Bike & Motorcycle Tracking
The National Insurance Crime Bureau reports 46,467 motorcycles were reported stolen in 2016. (source)
Install a WiFi GPS tracker in a bike or motorcycle, test different locations for performance before permanently installing.
Valuables & Personal Belongings
Perfect for detecting if someone has tampered with your belongings. For example, if you put a tracker in your dresser drawer, you would get an alert if someone opens it.
This is possible because the WiFi Tracker has a motion/vibration detector and will wake up and alert you if it has been tampered with.
Bags & Luggage
Put one inside your luggage and bags if you travel. Airlines are known to loose luggage for travelers.
For 2019, there were about 3 reports of mishandled luggage per 1000 passengers. (source)
WiFi GPS Tracker vs Cellular GPS Tracker
Real-time Tracking and Logging
Most GPS Trackers that say they have no monthly fees are really just GPS Loggers. They just record the GPS location history and upload it later.
A True WiFi GPS Tracker is capable of both real-time tracking (with WiF coverage) and GPS logging with no monthly fees.
No Monthly Fee
Cellular trackers use sim card and require a data subscription plan. They range from about $5 per month to over $25 per month.
A WiFi tracker can use public WiFi and requires no sim card and has no monthly fee.
Works Better Indoors
WiFI works great indoors since most public places already have WiFi for their customers or patrons. A GPS signal is typically very weak indoors if it works at all.
Find Location even if GPS Fails
The location can be determined by WiFi routers in the area in the event the GPS signal has failed due to bad weather, or if the GPS signal is spoofed or jammed, the WiFi tracker falls back to WiFi location tracking method.
WiFi is Standard in every Country
WiFi is a global standard. For example, you could take your cell phone and connect to WiFi in just about every country in the world, but you may not be able to make a phone call because cellular has different standards. i.e CDMA, 2G, 3G, etc.
WiFi uses Less Power, has Long Battery Life
WiFi uses less power than cellular signals and will provide a longer battery life.
Since WiFi is built-in, it can communicate anywhere in your home or office, and can automatically upload data that has been recorded, like gps history.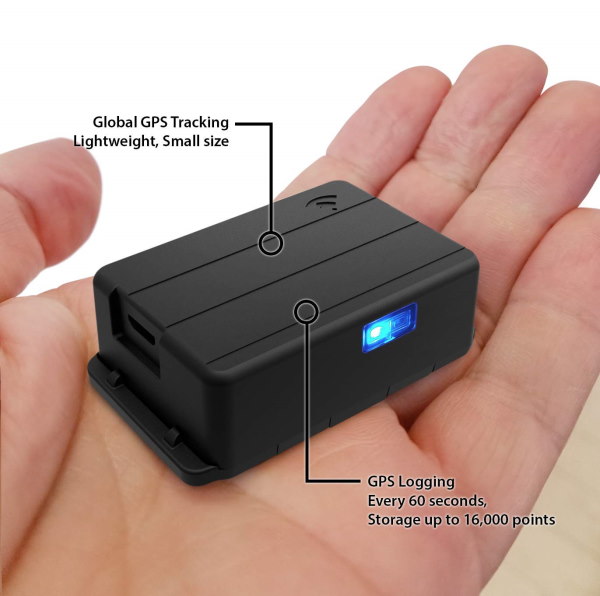 ---
FAQs:
Do you need Data for GPS Tracking?
No, GPS location data can be received free, but in order to transmit that data real-time tracking you need a cellular data plan or a WiFi based GPS tracker.
Are there any GPS trackers without monthly fees?
Yes, Trakkit is a WiFi only GPS tracker.